Saturday, the 7th of March beginning at 17:30, will take place Cabalgata del Ninot 2020 . This manifestation is a parade of the figurines presented in the Ninot exposition, considered representative of a monument (falla).
The parade is in fact a contest which focuses on the originality of the represented idea, the satirical message, rhythm and choreography, costumes, and also ease of understanding, without the need for an explanation.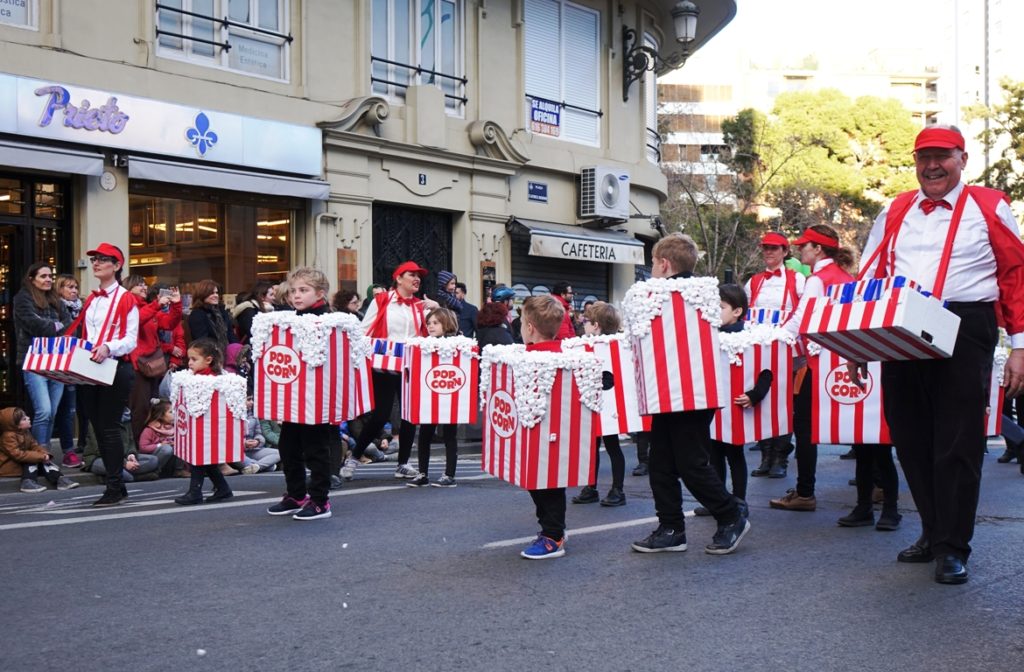 Beginning with 2019, Cabalgata del Ninot has included a new concept: the representation of a certain part of the monument through a show of music and choreography.
Cabalgata del Ninot is organized by the Junta Central Fallera. 10 fallera committees will be present at Cabalgata del Ninot 2020.
They are as follows:
Quart-Palomar
García Lorca-Oltá
Ramiro de Maeztu-Leones
Albacete-Marvá
Periodista Gil Sumbiela-Azucena
Dr. Gil y Morte-Dr. Vila Barberá
Archiduque Carlos-Xiva
Alcácer-Yátova
Useful information:
What: Cabalgata del Ninot 2020
When: Saturday, the 7th of March at 17:30
Where: Beginning from Jardines de Glorieta, continuing onto Calle de la Paz, San Vicente Martír, Plaza del Ayuntamiento, Marqués de Sotelo and ending in Calle de Xàtiva.
Traffic warning: Traffic will be closed beginning with 16:30 on the streets mentioned above.
How to reach Glorieta:
– Metro, lines 3, 5, 7, 9 until Alameda, followed by a 250-metre walk. More info about getting around using the metro can be found here.
– EMT buses lines 5, 6, 9, 11, 16, 26, 28 until Tetuan stop. More info about getting around the city with EMT buses.
– Using Valenbisi from stops close to Tetuan Plaza and El Partere. Find a map of Valenbisi stops here.
Sources: www.deceroadoce.es, www.fallas.com
Here a short movie i made at Cabalgata del Ninot 2017:
* Images are from previous Cabalgata del Ninot, provided from my personal archive.