In 2020, the Valencian Community is the leader of Blue Flag beaches, in terms of numbers, in Spain.
It has earned 148 Blue Flags, awarded to 134 beaches and 14 ports.
Alicante, with its 86 Blue Flag locations, leads statewide and regionally. Castellón own 31 and Valencia 30. In the citywide rankings Orihuela, Alicante province, is sitting at no. 1 with 11 locations awarded with the Blue Flag, followed by Valencia with 7 and Benicàssim, in Castellón, with 5.
The 148 Blue Flags "guarantee the touristic quality of the Valencian's Community's coast" and make of it a destination that is safe, secure to the environment, as well as ensuring the quality of the community's coast.
The Blue Flags beaches of the Valencian's Community's in 2020
To follow, the 134 Blue Flag beaches of the Valencian Community in 2020: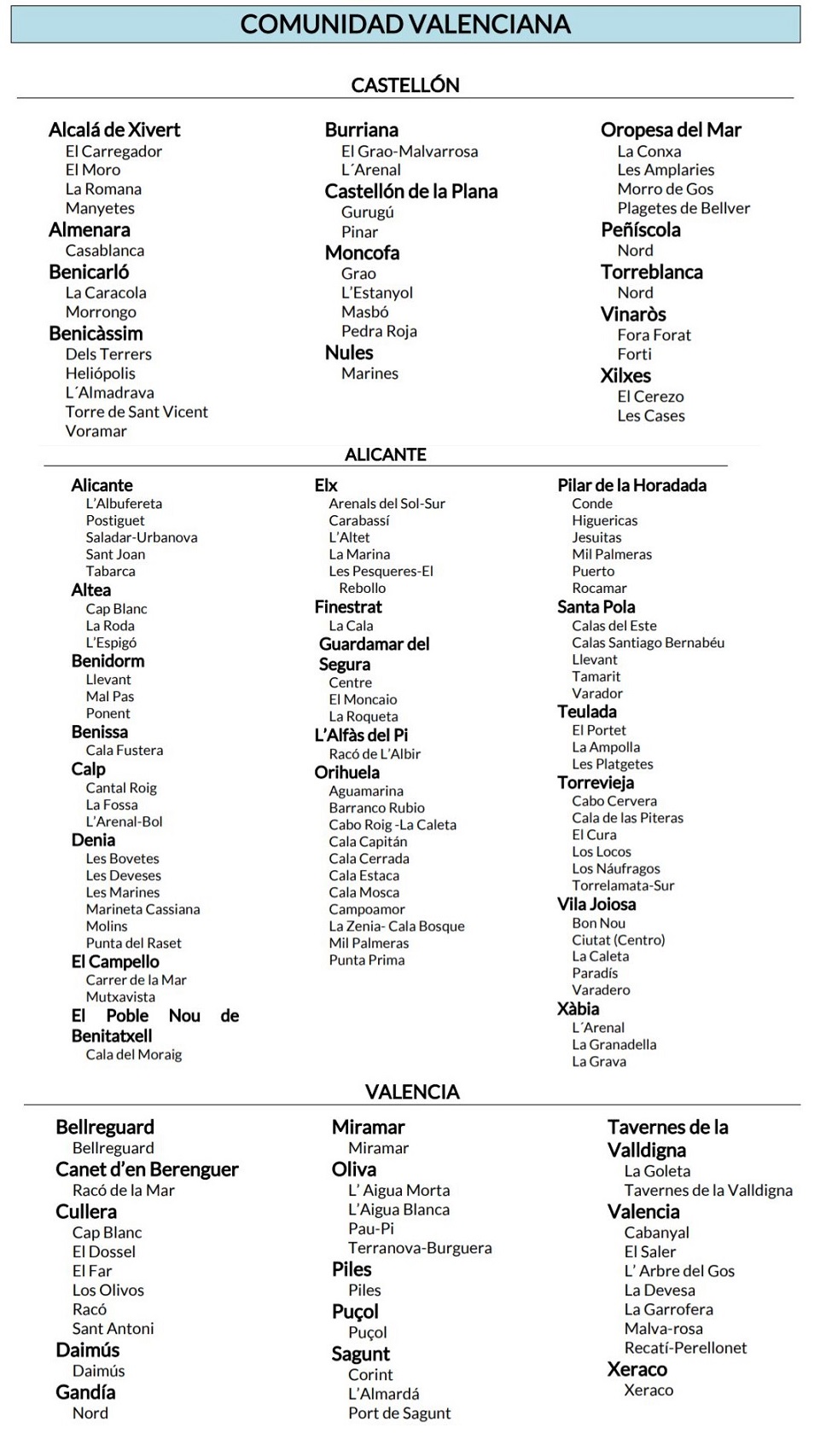 What is a Blue Flag
The Blue Flag is a certification awarded by the Foundation for Environmental Education (FEE), which offers tourists the safety that in the places marked by it, the water and sand are clean, and there are sufficient lifeguards prepared to respond in an emergency. At the same time the Blue Flag is considered a symbol of environmental protection of the highest degree.
To receive this award beaches must fulfil a series of criteria.
In light of the current health crisis, representatives of the tourism authority in the Valencian Community have expressed their concern towards increasing water quality checks, as well as raising the number of control checkpoints and respecting the safety regulations, in order for the beaches to maintain their guarantee regarding the quality of water, sand and services provided.
Spain – the country with the most Blue Flag beaches
In 2020, Spain will have 589 Blue Flag beaches, 23 more than last year. In total, Spain has 688 locations awarded with this certificate, including ports.
Worldwide, Spain continues to be the country with the most Blue Flag beaches, followed by Greece, Turkey and France.
* * *
Source: Las Provincias, Valenciabonita.es
Photo provided from personal archive.